Go with the trend or be destroyed by it. Slowly but surely, web agencies who do not constantly improve will fade away.
"An important shift from a mobile first world to an AI first world"

- Google CEO Sundar Pichai, Google I/O 2017 keynote
?Mobile first?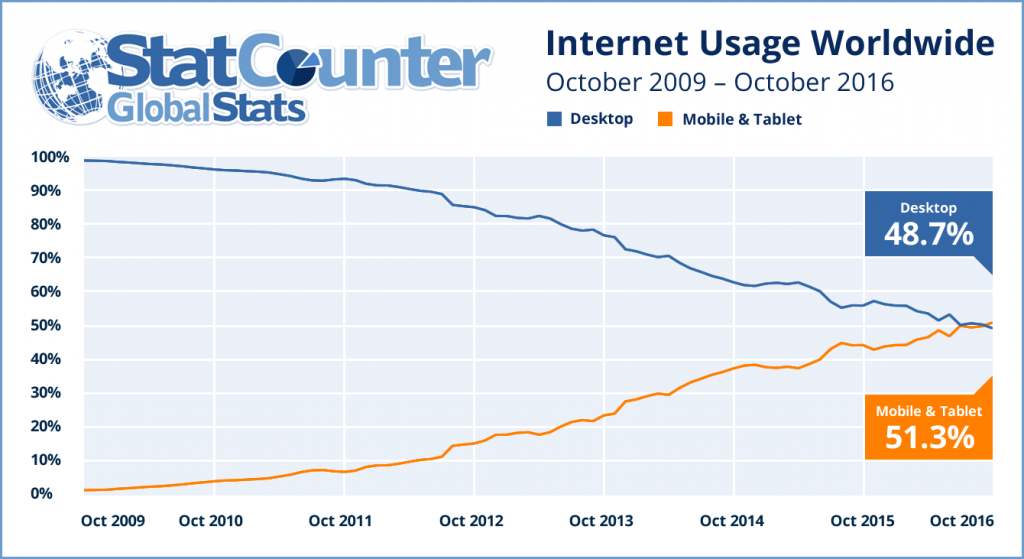 Do you remember when Google said it was important to be mobile optimised? Yes, that was just in 2016. Now in 2017, Artificial Intelligence(AI) comes first. Before we talk about AI, here are some things you need to know about Mobile first. On May 2016, "Mobilegeddon" happened. Site that were not mobile responsive were significantly penalised by Google when they rank sites. This is rightfully so as mobile has over taken desktops in their internet usage. When you build your website, make very sure you optimise for mobile! Have big buttons, responsive images and make sure your mobile site loads fast on 3G/4G network.
Artificial intelligence or AI
Advances have been made in the field of AI recently. Yes there is a come back. Rmember ages ago when there was the AI hype then it died? Yes, those AI technologies were not good enough. AI in recent times have been boosted by deep learning and computing power. For more information watch this:
Similar Post